Knocknacarra Educate Together NS is one of a number of new Educate Together Schools that opened across Ireland in September 2014.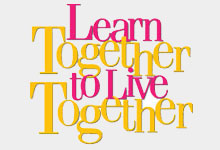 In an Educate Together school, no child is separated because of his or her religion or belief system. The school is fully recognised by the Irish Department of Education and Skills and will work under the same regulations and funding structures as other national schools. However, they have a distinct ethos or governing spirit. This has been defined in the following terms:
Eqaulity-based giving all children equal rights of access to the school and ensuring children of all social, cultural and religious backgrounds are respected equally.
Co-educational and committed to encouraging all children to explore their full range of abilities and opportunities. Boys and girls learn and socialize together in the school environment. This approach delivers the best educational and social development for children.
Child-centred in their approach to education. Educate Together schools are committed to active learning techniques that encourage children to interact with their peers and teachers while they learn. Educate Together schools are focused on helping each individual child reach its full academic and social potential.
Democratically run with active participation by parents in the daily life of the school, whilst positively affirming the professional role of the teachers.
Whilst the concepts of child-centredness and co-educationalism are now widely accepted in Irish primary education, what distinguishes the Educate Together schools is their hard work in developing a culturally inclusive and democratic ethos. This has pioneered unique approaches to inclusion of minority opinions and faiths in the Irish context. The schools have developed education programmes that open the eyes of children to the naturally positive contribution that social, religious and cultural diversity and difference of viewpoint and opinion make to society. The other characteristic feature of these schools is that they are democratically organised and governed. This maximises the potential for building a genuine partnership between the professional, objective role of the teacher and the necessarily personal involvement of the parent in their children's education.
In addition to following all the subjects included in the Primary Curriculum, Knocknacarra Educate Together School uses the Learn Together Curriculum, an ethical curriculum with four strands: Moral and Spiritual Development, Equality and Justice, Ethics and the Environment and Belief Systems.
For more information about Educate Together, please follow these links:
What is an Educate Together School?